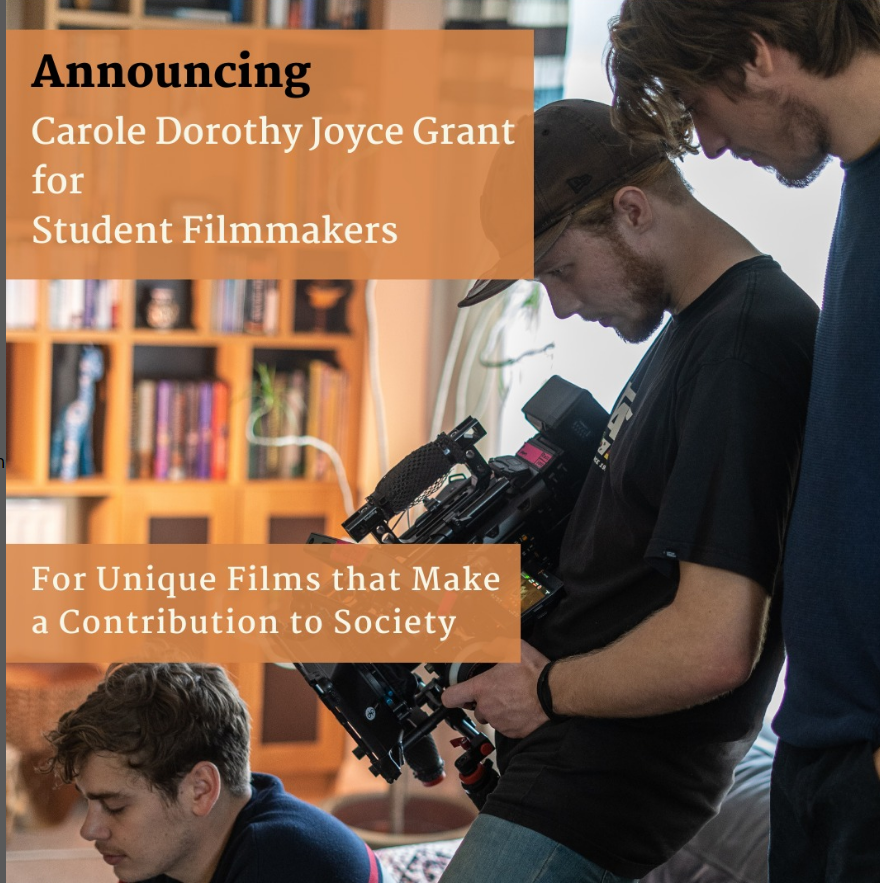 Student filmmakers have until Nov 30th 2023 to apply for the inaugural Carole Dorothy Joyce Student Filmmaker Grant.
Sponsored by top-rated 501(c)3 non-profit, From the Heart Productions, the newly established grant seeks films that are unique, with compelling stories that make a contribution to society.
Films can be short, feature length narratives, or documentaries, but must be budgeted at $50,000 or less. Student Filmmakers from any country are welcome to apply.
Winner to Receive $3,000 As Well as Donated Production Services and Goods
The winner will receive a cash prize of $3,000 including donated services and film products to assist in production of their project. This includes a Sandisk G-Raid 2 8TB hard drive, 15% off of expendables from Filmtools, and a 35% discount for lighting services from Paskal Lighting, Hollywood.
Every Filmmaker Gets Help for Their Project by Just Applying
A very unique feature of every grant offered by From the Heart Productions is that each applicant is offered a 15-minute consultation on their project. Submitting filmmakers can get advice on how to find funding, build up a database of donors or investors, market their film, and more.
More information on the Carole Dorothy Grant can be found at https://fromtheheartproductions.com/carole-dorothy-joyce-grant-for-student-filmmakers/
For any questions, please email info@fromtheheartproductions.com or call 805-984-0098.