Florida Entertainment Sales Tax Exemption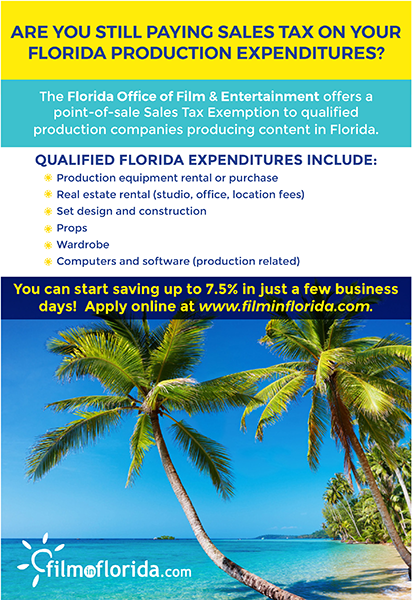 Are you still paying sales tax on your Florida production expenditures?
The Florida Office of Film & Entertainment offers a point-of-sale Sales Tax Exemption to qualified production companies producing content in Florida.
Qualified Florida expenditures include:
• Production equipment rental or purchase
• Real estate rental (studio, office, location fees)
• Set design and construction
• Props
• Wardrobe
• Computer and software (production related)
You can start saving up to 7.5% in just a few business days! Apply online at filminflorida.com.