Filmography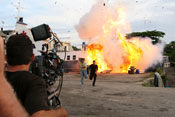 Every year thousands of film, TV, commercial, music video and still shoot productions showcase Greater Miami to the world. We keep track of all of those productions, and list them in our Filmography Section for you to check out.

You can find a daily report of what's Now Filming around town, from the latest feature film to music videos and TV shows.
There is a Production Report which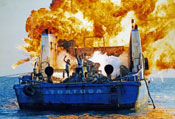 shows the economic value of the film and entertainment production industry to Miami-Dade County, including the number of permits we issue, the dollars spent by all the productions, and the number of local folks hired to work on them.
There is also a Credits page listing all the movies that have shot in Miami-Dade County going back to the 1940's, and a Lead Sheet of projects that have shown an interest in filming in Miami-Dade.