Miami Commissioner Visits Cookie Studios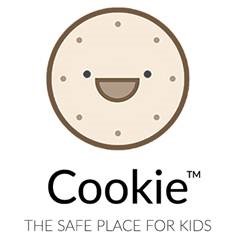 Honors Producers with Official Recognition
Miami City Commissioner, The Honorable Wilfredo "Willy" Gort visited the new Cookie Studios based in Miami's Arts & Ent District. He received a tour of the production facilities for the Cookie app, a new Video on Demand (VOD) app just for kids, which currently features well over three thousand videos, including several original series produced in Miami, with local crew and Talent. The app, now available on iTunes and Google Play can be downloaded at www.cookieapp.co
After the tour, the Commissioner recognized Founder & CEO Alex Pereira, Executive Producer Jose Luis Martinez and the entire Cookie team for recently launching the app from the heart of Miami. After congratulating the Cookie Team, the Commissioner recognized the importance of an app like Cookie, especially considering he has "four kids and four granddaughters" who could benefit from the type of unique, safe, and engaging Content Cookie provides as well as to offer his support "Whatever incentive you believe we can provide, let us know" to continue growing this locally based company and reach a global audience.
To download Publicity Video from today's event please click here: https://www.dropbox.com/s/sfb8tklm5gfrgs7/commisioner_visit.mp4?dl=0
To download Publicity Photos from today's event please click here: https://www.dropbox.com/sh/uiqf4ffjxprxvpn/AAD3Tqu67dgHSgpKAcgDisZ8a?dl=0
According to Pereira, "Cookie is a free video app designed for kids of all ages. All content on Cookie is kid-safe, because we produce and hand curate all of it, with just the right mix of educational and entertaining content so that both kids and parents are happy!"
As a part of Miami's evolving Arts & Entertainment District, Cookie's Studio adds to the district's growing list of arts & entertainment organizations from the neighboring Adrienne Arsht Center, to the newly built EUE / Screen Gems Studios housing Viacom International.
COOKIE's Mission: Children are now assured of safe and appropriate entertainment and valuable educational opportunities, while parents may relax, trusting the security of Cookie and its control of content and communication.